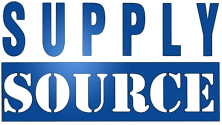 &quot Your Purchasing Partner &quot
Search
653202padc - 009 Cleaner/Disinfectant/Deodorizer/Virucide Half Gallon container
The CDDS Chemical Dilution and Dispensing system ensures that you are not over using chemicals, resulting in unnecessary waste. It helps attain Leed\'s Certification. Dilution control products are designed to implement DfE standards in conjunction with a dilution control technology, ensuring the highest possible environmental standards. Neutral Disinfectant is a cleaner, disinfectant, deodorizer, fungicide (against pathogenic fungi), virucide and mlldewstat (on hard, non-porous, inanimate surfaces. Directions for use - Remove cap. With handle facing left, insert into cabinet until it locks into place. Press button to start flow of solution; release button to stop flow of solution. To lock the high flow button in the on position: Press button until it locks into place. To unlock, press release button on left side of pump. To remove concentrate, place hand under container, slide release lever to the right and pull concentrate container out. Remove heavy soil deposits from surface. Then thoroughly wet surface with a solution of ˝ ounce of the concentrate per gallon of water. The solution can be applied with a cloth, mop, sponge, or coarse spray, or soaking. Let solution remain on surface for a minimum of 10 minutes. Rinse or allow to air dry. Rinsing offloors is not necessary unless they are to be waxed or polished. Prepare a fresh solution daily or more often if the solution becomes visibly dirty or diluted. Dilution: 1:256, 1/2 ounce per gallon of water (600 ppm quat).
Case: 4
This is a special order item.
Click here to view this product's Material Saftey Data Sheet.
3110 Moonstation Road Kennesaw, GA 30144&nbsp&nbsp|&nbsp&nbsp(770)499-9898&nbsp&nbsp|&nbsp&nbsp(800)478-0498